This VI sets our adjustment when we start from a stop. This boolean case is executed if our previous speed is zero and current is not equal to zero.

This case applies a closed loop PID control loop to determine the adjustment for the wheels based on the error from the feedback of the optical encoders.
Turn VI: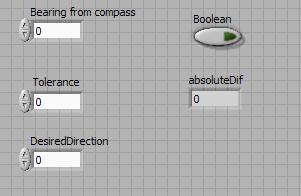 This VI turns the robot based on the desired direction, the current bearing and the tolerance.


This brings in the absolute angle of the turn and the desired speed and determines if a right or left turn is being executed.


The first case of the structure sets up the serial connection of the remote control.

This case then parses the serial string into the double type variables that are represented in the string.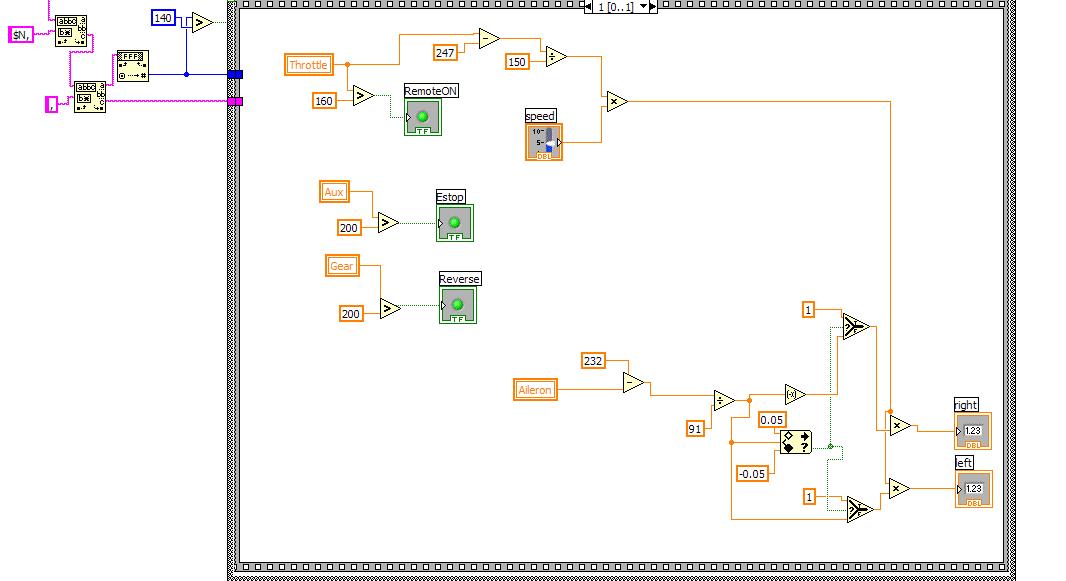 We then process the information we parsed out in order to control the robot. We generate left and right speeds.