Wunderbot - Vision Subsystem Tutorial
If there are any questions about this tutorial feel free to email me at
patrickm@etown.edu
and I will try to answer them.
This shows the initialization of the camera input and the parsing of the data stream. The data stream is then passed into the next frame shown below.

This section then sets the x and y limits of the lines. It uses the window limits if the camera data is deemed incorrect. Otherwise it uses the data from the camera.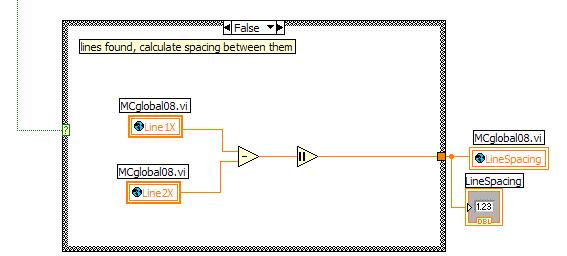 This calculates and sets the spacing between the lines based on the data from the lines found.

InputMapArray: